SENIOR FELLOWS
Sam Arbesman
Silicon Flatirons — Senior Fellow, Artificial Intelligence Initiative
Lux Capital — Scientist in Residence
Samuel Arbesman is a complexity scientist, whose work focuses on the nature of scientific and technological change, and is currently a Scientist in Residence at Lux Capital. He is also a Research Fellow at the Long Now Foundation. In addition to his scientific research, his essays about science, mathematics, and technology have appeared in such places as the New York Times, Wall Street Journal, and The Atlantic. Arbesman is the author of the award-winning The Half-Life of Facts (Current/Penguin, 2012), which explores how knowledge changes over time. Previously, Arbesman was a Senior Scholar at the Ewing Marion Kauffman Foundation and a Research Fellow in the Department of Health Care Policy at Harvard Medical School. He completed a PhD in computational biology at Cornell University in 2008, and earned a BA in computer science and biology at Brandeis University in 2004.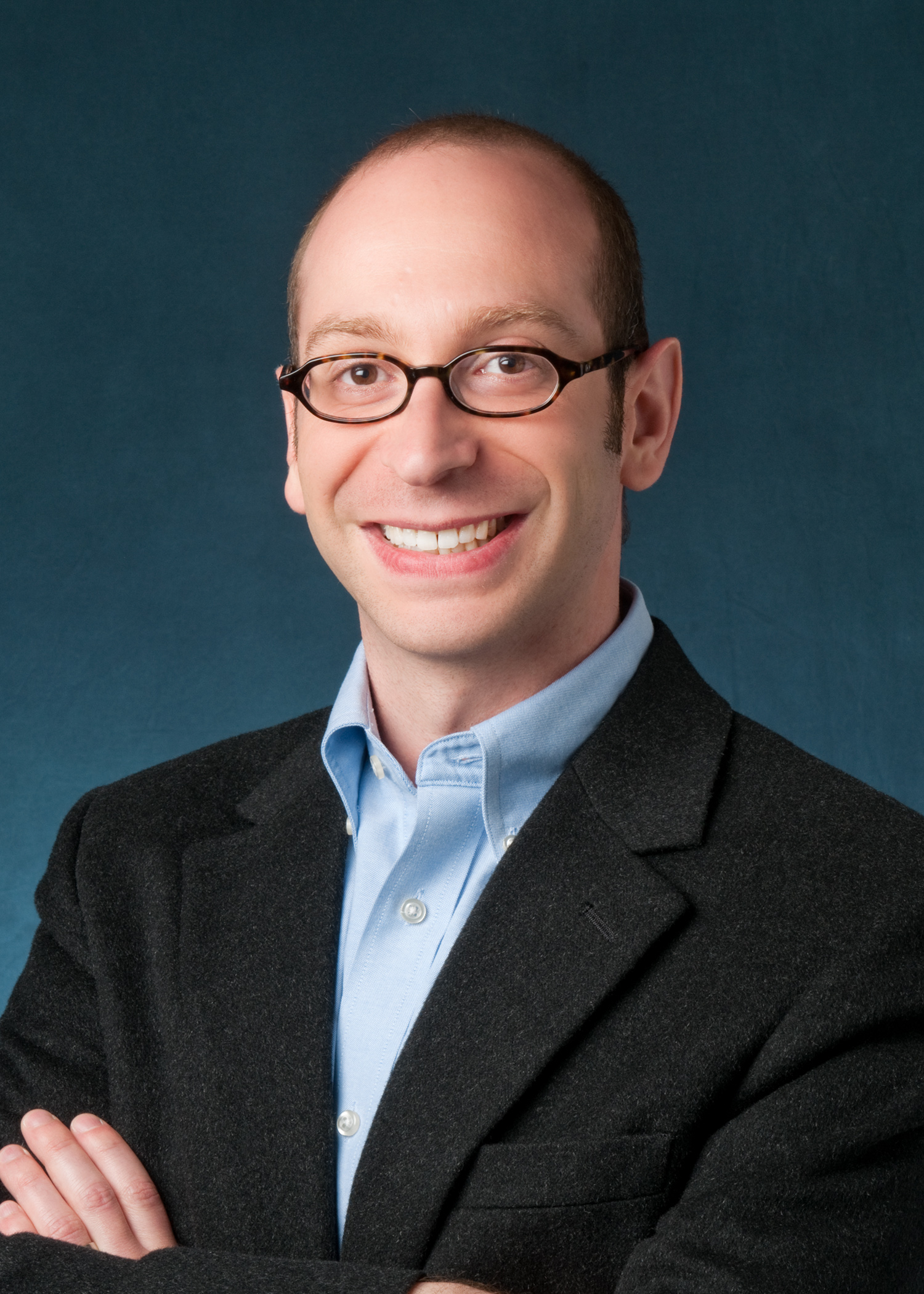 Jeff Blattner
Silicon Flatirons — Senior Fellow, Telecommunications and Platforms Initiative
Legal Policy Solutions, PLLC — President and Attorney
Jeff Blattner is President of Legal Policy Solutions, PLLC, a consulting law firm providing legal advice and strategic consulting services to technology companies and other businesses, government agencies, educational institutions and other nonprofit organizations. Jeff is also member of the adjunct faculties of the Washington College of Law at American University and the University of Colorado Law School, and serves on the boards of directors of HIAS and of The Opportunity Agenda. From 2006-08, he was Senior Vice President, Public Policy and Special Counsel of XM Satellite Radio Inc., where he oversaw the successful effort to obtain regulatory approval of the merger with Sirius Satellite Radio Inc. From 2001 through 2005, Jeff was a partner at Hogan & Hartson, LLP. From 1998 through January 2001, Jeff was deputy assistant attorney general and special counsel for information technology in the Antitrust Division, U.S. Department of Justice, where he supervised the United States v. Microsoft Corp. litigation for Assistant Attorney General Joel I. Klein. From 1987 through 1995, he was on the Senate Judiciary Committee staff of Senator Edward Kennedy, serving as Senator Kennedy's chief counsel from 1992-95. Jeff worked on the Presidential Transitions of Presidents Barack Obama and Bill Clinton. A graduate of the University of Pennsylvania, and Harvard Law School, Jeff was a law clerk for Judge Robert E. Keeton of the U.S. District Court for the District of Massachusetts and for Associate Justice Potter Stewart (retired) of the U.S. Supreme Court.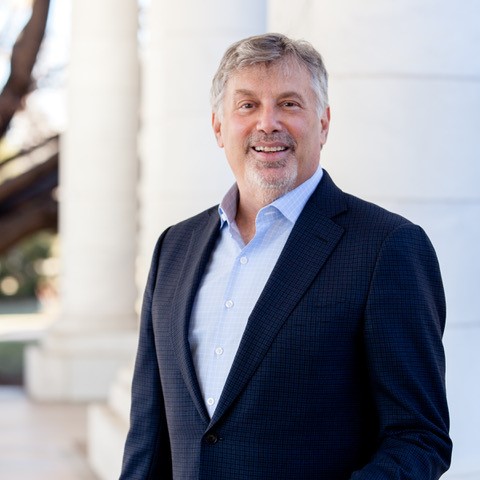 Ariel Diamond West
DLA Piper — Associate
Ariel Diamond West advises technology and communications industry members on regulatory policy, compliance, and transactional matters. Ariel has extensive experience representing clients in complex regulatory matters and investigations before the Federal Communications Commission (FCC) and California Public Utilities Commission (CPUC). She also has significant experience with assisting global software and communications companies in cross-border transactions, multi-jurisdictional expansion efforts, and transaction-related restructuring. She has particular expertise regarding the global regulation of over-the-top (OTT) services. Ariel has robust experience with representing clients before federal and state regulatory authorities. She was a key member of the team that helped secure the federal and state approvals for T-Mobile's merger with Sprint and was deeply involved in drafting and finalizing federal and state filings related to the transaction. Ariel has also developed experience in public safety, resiliency, and disaster response policy and compliance issues, including by serving as an alternate member of the FCC's Broadband Deployment Advisory Committee (BDAC) Disaster Response and Recovery Working Group. In that role, she served as the lead editor of the Working Group's Report and Recommendations, which were unanimously adopted by the full committee. Her work on public safety and resiliency issues has expanded through representation of clients on Kari's Law and RAY BAUM'S Act compliance, Wireless Emergency Alerts, and state regulatory investigations. Most recently, Ariel has actively assisted with a CPUC regulatory investigation related to overhead electric line and communications facilities. In addition, Ariel has expertise in assisting global software and communications companies in multi-jurisdictional expansion efforts, including global product deployment and market entry, cross-border transactions, and global corporate re-organizations. In coordination with DLA Piper attorneys across the globe, Ariel has assisted multiple companies with commercial and regulatory matters associated with the global deployment of OTT services, including voice, messaging, and audio and video streaming services. Ariel joined DLA Piper from the FCC Attorney Honors Program, where she worked as an Attorney Advisor in the Wireless Telecommunications Bureau. Ariel was the Editor-in-Chief of the Colorado Technology Law Journal and graduated from the University of Colorado Law School in 2017.
Jill Dupré
ATLAS Institute, CU Boulder — Associate Director
Silicon Flatirons — Senior Fellow, Spectrum Policy Initiative
Jill Van Matre Dupré is the Associate Director of the University of Colorado Boulder's ATLAS Institute, and co-directs the ATLAS graduate programs. Jill teaches, studies, and advises graduate students on a range of topics, including interdisciplinary education, technology policy, spectrum management, and privacy. Jill is a Senior Fellow of the Spectrum Policy Initiative at the Silicon Flatirons Center for Law, Technology, and Entrepreneurship. She is a member of the Dean's Advisory Council for the Eskenazi School of Art, Architecture + Design at Indiana University. Jill is a member of the Colorado Bar Association and received a JD from the University of Colorado School of Law.
Raymond Gifford
Wilkinson Barker Knauer, LLP — Partner
Silicon Flatitrons — Senior Fellow
Raymond Gifford is a partner at Wilkinson Barker Knauer, LLP where he counsels communications, electric and gas utilities, and information technology companies on state and federal aspects of regulation, administrative law, and competition policy. He is an expert in public utilities law, and the law and economics of regulation of network industries. He represents clients in state and federal courts and agencies, and serves as an expert witness on utility regulation and its history. Mr. Gifford's law and policy work focuses on the convergence of broadband communications and energy, as well as competition and environmental policy as it applies to communications and electricity markets. Mr. Gifford served as President of The Progress & Freedom Foundation, a non-profit think-tank that studies the digital revolution as it relates to regulation of network industries. Before that, he served as Chairman of the Colorado Public Utilities Commission. Mr. Gifford began his regulatory career as First Assistant Attorney General for Regulatory Law in the Colorado Attorney General's office. He clerked for the Honorable Richard P. Matsch of the United States District Court for the District of Colorado. Mr. Gifford has authored a number of articles on communications law, public utility regulation and competition policy in network industries.
David Redl
Salt Point Strategies — Founder and CEO
Silicon Flatirons — Senior Fellow, Spectrum Policy Initiative
David Redl is the founder of Salt Point Strategies. David is an attorney and former government executive with experience in both the legislative and executive branches of the U.S. government in the telecommunications, media, and technology fields.
David served as Assistant Secretary of Commerce for Communications and Information and the Administrator of the National Telecommunications and Information Administration from 2017 to 2019. During his tenure, he led U.S. efforts to ensure American leadership in 5G, to bring broadband to more rural Americans, and to promote a free, open, and secure Internet around the world.
David also represented the United States in international forums, including leading U.S. efforts before the Internet Corporation for Assigned Names and Numbers, the Inter-American Telecommunication Commission, the Organisation for Economic Co-operation and Development, and the International Telecommunication Union.
In the legislative branch, David served as Chief Counsel for Communications and Technology on the majority staff of the U.S. House of Representatives Committee on Energy and Commerce. While at Energy and Commerce, David worked extensively on telecommunications, media, and technology laws, including the successful passage of laws authorizing the first-ever spectrum incentive auction, the creation of the First Responder Network Authority, and reauthorization of the satellite television laws.
Prior to his government service, David started his career as Director of Regulatory Affairs at CTIA, an international trade association of the wireless communications industry.
David received his B.A. in Journalism and his B.A. in Political Science from the Pennsylvania State University and his J.D. from the Catholic University of America with a certificate from the Institute for Communications Law Studies. He is a member of the New York and District of Columbia Bars. David is also a Senior Fellow with Silicon Flatirons at the University of Colorado Boulder.
David Reed
Silicon Flatirons — Senior Fellow, Spectrum Policy Initiative
University of Colorado Boulder — Senior Research Associate, Computer Science Department
Dr. David Reed is currently a Senior Research Associate in the Computer Science Department at the University of Colorado Boulder and a Senior Fellow in the Silicon Flatirons Center for Law, Technology, and Entrepreneurship at the CU Law School. Dr. Reed also serves as the Frontier Compliance Monitor for the California Public Utilities Commission, and is a Senior Advisor for the C-Band Relocation Payment Clearinghouse authorized by the Federal Communications Commission. From 2014 – 2018, he was the Director of the Interdisciplinary Telecom Program at CU Boulder. Between 1994 – 2012, Dr. Reed was a senior executive at Cable Television Laboratories. As Chief Strategy Officer, he led strategic planning activities as well as large R&D projects covering a wide range of technologies relevant to the cable industry such as broadband delivery systems (DOCSIS), application platforms, business services, and voice-over-IP. Dr. Reed also has been a Telecommunications Policy Analyst in the Office of Plans and Policy at the Federal Communications Commission where he worked on cable-telco competition, personal communications services, and spectrum auction policies. Dr. Reed has authored a book on residential fiber optic networks, and is a widely published author in telecommunications journals, books, and magazines. He has been a contributor of interdisciplinary analyses that played key roles in defining U.S. policy debates on PCS spectrum allocation and local access competition. His current research focuses on competitive prospects for Gigabit broadband, spectrum management issues, and the cost of broadband network deployment using fiber, fixed wireless, and other broadband technologies.
Scott Skinner-Thompson
University of Colorado Law School — Associate Professor
Silicon Flatirons — Senior Fellow, Privacy Initiative
Scott Skinner-Thompson is an Associate Professor at University of Colorado Law School, where his research and teaching focuses on constitutional law, civil rights, and privacy law, with particular emphasis on LGBTQ and HIV issues. Bringing together these topics, his new book, Privacy at the Margins, examines how privacy can function as an expressive, anti-subordination tool of resistance to surveillance regimes. His scholarship has been published in the Georgetown Law Journal, Michigan Law Review, Northwestern University Law Review, UC Davis Law Review, and Columbia Law Review Online, and he served as editor of and contributing author to "AIDS and the Law" (Wolters Kluwer, 5th ed., 2016; 6th ed., 2020). His shorter work has appeared in Slate, Salon, The New Republic, Muftah, and elsewhere.
Learn More About Professor Skinner-Thompson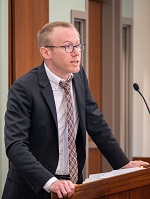 Peter Tenhula
Silicon Flatirons — Senior Fellow, Spectrum Policy Initiative
Peter Tenhula retired from federal government service in 2021, having worked for nearly 25 years at the National Telecommunications and Information Administration (NTIA) and at the Federal Communications Commission (FCC). From 2014 to April 2021, Peter served as Deputy Associate Administrator in NTIA's Office of Spectrum Management (OSM). He also served as the Chair of the Interdepartment Radio Advisory Committee (IRAC). Prior to joining OSM, Peter was a Senior Advisor in NTIA's Office of the Assistant Secretary. Before joining NTIA in 2012, Mr. Tenhula worked at Shared Spectrum Company (SSC), serving as the company's vice president and general counsel. While at SSC, he was a member of the Board of Directors of the Wireless Innovation Forum and chaired its Regulatory Committee. From 1990 to 2006, Peter held several positions at the FCC, including Acting Deputy Chief of the Wireless Telecommunications Bureau, director and co-director of the Spectrum Policy Task Force, Senior Legal Advisor to FCC Chairman Michael Powell, Special Counsel to General Counsel William Kennard, and staff attorney in the Office of General Counsel and the Mass Media Bureau. He received his undergraduate degree in telecommunications from Indiana University, Bloomington, and earned a law degree from Washington University in St. Louis, Missouri.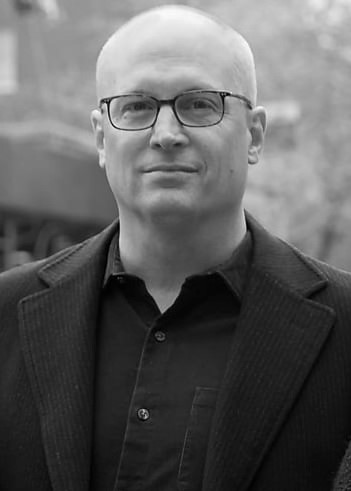 FELLOWS
Ken Fellman
Silicon Flatirons — Fellow
Kissinger & Fellman, P.C. — Partner
Ken Fellman is a partner in the Denver law firm of Kissinger & Fellman, P.C.  He has worked with local governments and non-profit entities nationwide in connection with technology, telecommunications, broadband and public safety communications issues for over 30 years.
In addition to his representation of individual local governments, Ken has provided communications and broadband consulting services to state chapters of the NATOA in Colorado, Washington and New Jersey; the Colorado Municipal League; the Association of Washington Cities; the Association of Idaho Cities and the National League of Cities.  He currently serves on the FCC's Intergovernmental Advisory Committee, and previously served as chair of the FCC's Local and State Government Advisory Committee.  A former local elected official, Ken served as Mayor of Arvada, Colorado from 1999 – 2007 and on the Arvada City Council from 1993 – 1999.  He has testified on communications matters before the U.S. House of Representatives and Senate, and the Colorado General Assembly.   For the past 7 years, Ken was named as one of Law & Politics' Colorado Super Lawyers, a list that represents the top 5 percent of Colorado attorneys.
Ken's involvement with the University of Colorado includes periodically teaching Telecommunications Law and Policy, past service as a member of the board for the Interdisciplinary Telecommunications Program, guest lecturing in classes and serving as a volunteer coach for CU Law's team in the National Telecommunications Moot Court Competition.
In his spare time, Ken enjoys playing the guitar, and while he has occasionally joined friends and colleagues in public performances, he is often advised to keep his day job.
Ken received his BA from Johns Hopkins University, and his law degree from the University Of Denver.  He can be contacted at (303) 320-6100.
Casey Fiesler
University of Colorado Boulder — Associate Professor, Information Science
Silicon Flatirons — Fellow, Telecommunications and Platforms Initiative
Casey Fiesler is an associate professor in the Department of Information Science (and Computer Science, by courtesy) at the University of Colorado Boulder, where she researches technology ethics and law.  She holds a PhD in Human-Centered Computing from Georgia Tech and a JD from Vanderbilt Law School, and is on the legal committee of the Organization for Transformative Works.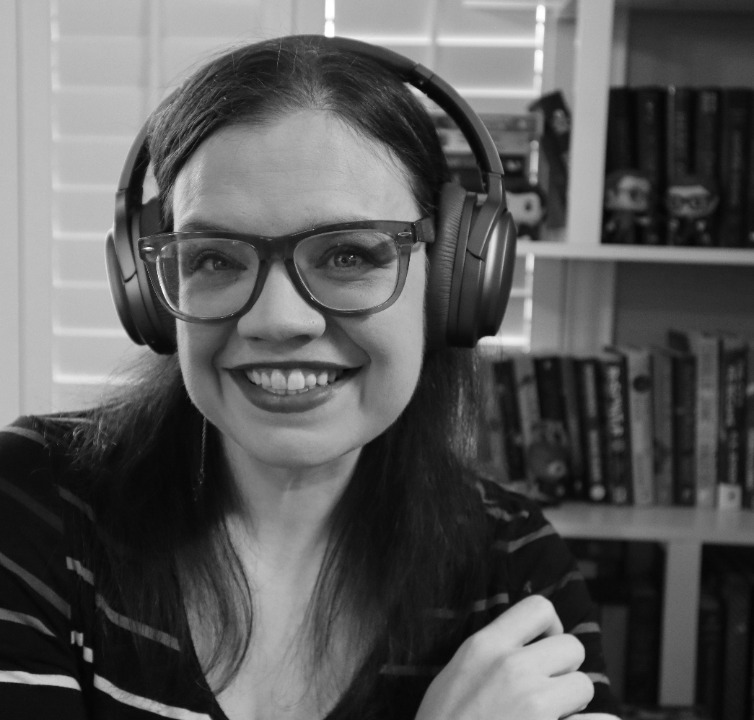 Matthew Gaske
Silicon Flatirons — Research Specialist
Matthew researches the intersection of technological innovation and regulation, particularly the creation, deployment, and use of artificial intelligence models. He possesses experience from multiple branches of government and across the federal-state divide, having worked as a congressional staff member, a U.S. District Court judicial clerk, and an Assistant Attorney General for Tennessee. He has also worked with an early stage venture capital fund in the artificial intelligence and data management space. Matthew holds a JD from Vanderbilt Law School and an MBA from the University of Michigan Ross School of Business.
Gabor Molnar
Silicon Flatirons — Fellow, Artificial Intelligence Initiative
University of Colorado Boulder — Research Associate, Department of Economics
Gabor Molnar is a Senior Fellow at Silicon Flatirons and a Research Associate in the Department of Economics, University of Colorado Boulder. His research interests include technology innovations, applied Internet econometrics, and (big) data-driven policy making. Dr. Molnar has extensive experience in technology start-ups from seed-stage to post-IPO and acquisition, and he came to the University after spending over 15 years in the international high-tech business. Prior to joining the University of Colorado, he was a Regional Director for Sales & Business Development at GoBackTV, a cable headend and edge solutions start-up (acquired by Aurora Networks, now part of the ARRIS Group). Dr. Molnar holds a BS in Economics from the Corvinus University of Budapest, an MS in Electrical Engineering from the Budapest University of Technology and Economics, and an MS and a PhD in Telecommunications from the University of Colorado Boulder.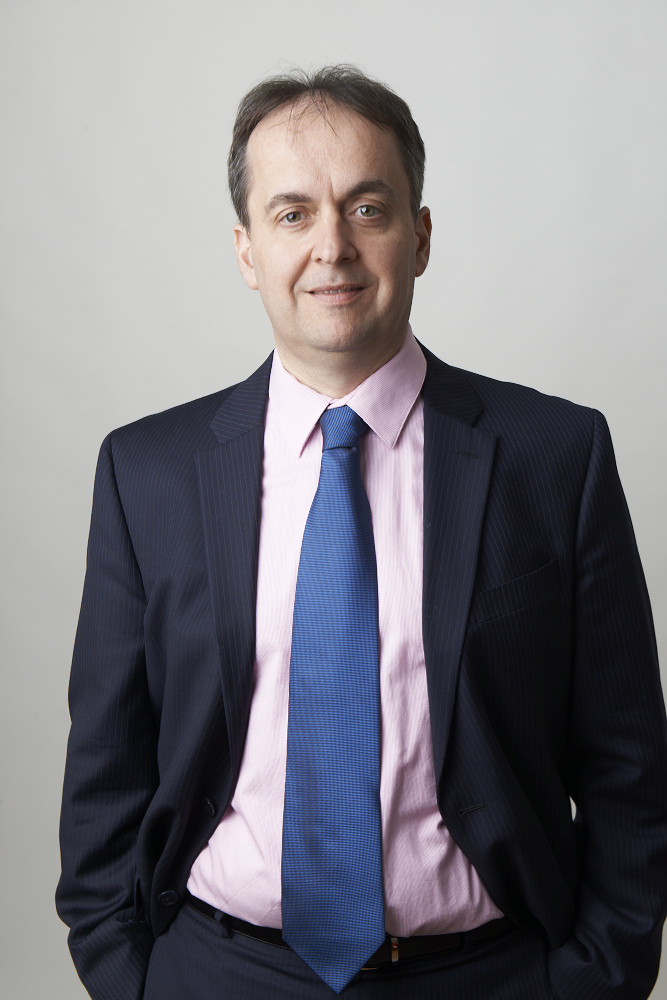 Cobun Zweifel-Keegan
BBB National Programs — Deputy Director, Privacy Initiatives
Silicon Flatirons — Fellow, Privacy Initiative
Cobun Zweifel-Keegan, Deputy Director of Privacy Initiatives at BBB National Programs, is a data privacy lawyer advising independent programs that help businesses embrace privacy practices to earn the trust of their customers. As adviser to the BBB EU Privacy Shield program, Cobun has focused on maintaining this free and independent dispute resolution mechanism for individuals in Europe, bringing accountability to the privacy promises of U.S. businesses that have chosen to align their practices with European standards. In collaboration with the entire Privacy Initiatives team, Cobun also facilitates the development of new programs related to emerging privacy risks, cross-border data transfers, and data subject rights. Prior to joining BBB National Programs, Cobun served as a Westin Research Fellow at the International Association of Privacy Professionals, focusing his research on the global spread of uniform data privacy norms with the advent of the privacy profession. Cobun is a graduate of the University of Colorado School of Law (Class of 2016) and holds certifications as a CIPP/US and CIPM.