"Silicon Flatirons is not only helping advance today's spectrum policy discussion, it is doing work that will influence spectrum policy for decades to come."

— FCC Commissioner Jessica Rosenworcel
About
Spectrum policy dictates how, where, and when wireless services can be delivered to devices—and it has deep ramifications for the economy, scientific development, national security, personal enjoyment, and more. Since 2005, Silicon Flatirons has explored the intersection of policy and engineering in the heavily regulated and rapidly changing wireless services industry.
Silicon Flatirons convenes stakeholders and provides law and engineering students with a foundational understanding of spectrum policy. The Spectrum Policy Initiative engages a wide range of wireless industry professionals, radio engineering professionals, and spectrum policymakers from Colorado, Washington, D.C., and across the country.
We are proud of the direct influence this initiative and its directors have had on public policymaking at a national level. Concepts that were born at Silicon Flatirons conferences or in fellow papers have been endorsed by the FCC Technological Advisory Council (TAC) and the Department of Commerce Spectrum Management Advisory Committee (CSMAC). Initiative directors have served on the TAC and the CSMAC, and have testified in Congress.
---
Co-Directors
Dale Hatfield has over fifty years of experience in telecommunications policy and regulation, spectrum management and related areas, and is currently an Distinguished Advisor at Silicon Flatirons and an Adjunct Professor in the Technology, Cybersecurity and Policy program. Prior to joining the University of Colorado, Hatfield was the Chief of the Office of Engineering and Technology at the Federal Communications Commission (FCC) and, immediately before that, he was Chief Technologist at the Agency. Dale has co-taught the annual CU Spectrum Management course since 2006.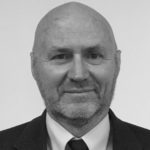 Dr. Keith Gremban is a Research Professor in the Smead Aerospace Engineering Sciences Department. Dr. Gremban joined CU in November 2019 as research faculty in the Technology, CyberSecurity, and Policy (TCP) program, which was dissolved in June 2020.  Dr. Gremban spent over 30 years in the defense industry as a software architect and systems engineer, where he led research and engineering efforts in robotics, command-and-control systems, and tactical communications. His current research interests are in RF modeling and measurement, and dynamic spectrum sharing.
---
Events
The Spectrum Policy Initiative organizes at least one conference or roundtable per year. Topics have included harm claim thresholds, radio spectrum pollution, risk assessment, enforcement, and spectrum vulnerabilities.
---
Publications
---
More About the Initiative
More details about the inception, inspiration, mission, activities, and outcomes of the Spectrum Policy Initiative.
---