Recap
The 2023 Startup Summer Program concluded with 35 students on nine different teams pitching their companies to 130 attendees (both in-person and virtual) and a panel of seasoned entrepreneurial leaders acting as judges. The evening competition included a total of $15,000 in awarded prize money made possible by our special Startup Summer supporters. The two highest-placing teams featured Medbot, a startup focused on using AI to automate the medical billing process, and KombuCharge, a company developing a healthy kombucha energy drink.
Student participants from seven different schools across the nation assembled weekly in Boulder over the summer to learn about entrepreneurship and to develop their professional skills. The cohort was superintended by Managing Directors Bea Salazar and Sebastien Lasseur with the support of Silicon Flatirons Director of Student Programs, Sara Schnittgrund. The program tapped into its deep network and brought in 36 leaders from across the emerging company community who generously offered their time and expertise to lead weekly sessions and mentor teams.
It was incredible to see how the students grew over the course of this year's program:
"The people we got to meet and network with have been amazing. It's great to be able to be in a space where individuals who are further along in their careers can provide guidance and wisdom to us. Being able to talk though the startup process in general was extremely helpful as well. Everyone being so open to helping us succeed and connect was amazing. Having individual feedback on our pitch was also extremely helpful."

"I loved coming weekly and learning about the startup world. Especially hearing things from so many different people, it made me realize how much support and resources are really out there."

"I loved the collaboration with other students that were highly engaged and ready to put in the work to make a startup come to life. I also loved networking with guest speakers and even bringing some of them on as mentors to aid my team in finding success."
This year the program was blessed with generous donors who provided stipends that allowed participating students to work in unpaid internships at local nonprofits or in government agencies. A total of $22,000 supported 6 students working at the Colorado Office of Economic Development and International Trade, Colorado Therapeutic Riding Center, Energize Colorado, Endeavor Colorado, Greenhouse Scholars, and USTTI Communications.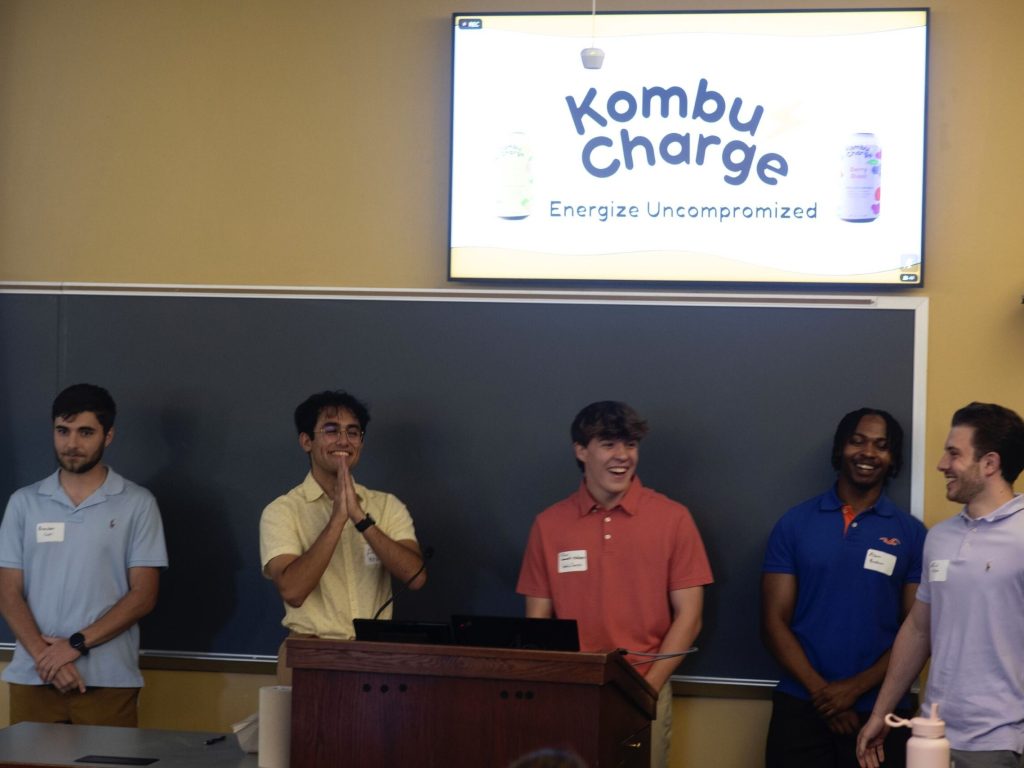 And the Award Goes To:
1st/2nd Place Tie
KombuCharge
Creator of a healthy kombucha energy drink infused with caffeine.
Medbot
An Artificial Intelligence solution to automate the medical billing process.
Asher Gannett-Mathews
Meghana Vasanth Shettigar
Alam Bushara
Alexis Bernthal
Arez Khidr
Anant Gupta
Branden Lupi
David Ustyan
3rd Place
Tulip and Twig
A two-sided marketplace to allow parents to purchase or rent mid- to high-end children's clothing for ages 2–8.
Rhiannon Martin
Jasey Chanders
Alma Venta
4th Place
Lito Rentals
Developer of a pay-for-use locker system in apartment buildings to allow tenants to rent expensive household appliances.
Lucas Malone
Alexander Abariotes
Markee Jackson
Andrew Wiley
5th–9th Place Tie (in alphabetical order)
CookItUp
Meal kits focused on serving authentic food for underserved cultures.
Cruiton
An Artificial Intelligence solution that spells the end for the traditional resume, connecting companies with qualified individuals through an AI interviewing and filtering system.
EcoLNK
A digital portal to connect buyers and sellers of recyclable materials.
Vanshita Gosain
Japhia Long
Rhys Phelps
Ayten Barnes
Annikka Turmala
William Allen
Samir Dherar
Ashland Whitefield
Will Anderson
Calissa McNutt
Camden Dempsey
Tvishi Yendamuri
Thomas Wagner
Savest
An online app that connects small business owners and university students with financial tools and resources and leverages the power of AI.
VI3TAS
An online educational resource that uses immersive visual aids and VR to provide individualized education for students.
Emmeline Nettles
Isabella Brakhage
Sriyans Pattanaik
Bryce Henderson
Vedant Shah
Jonathan Wies
Quentin Wingard
2023 Sponsors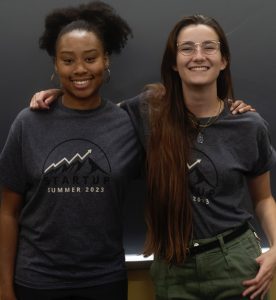 A very special thank you to our weekly speakers and mentors, supporters, community members, alumni, and of course, our generous sponsors, for making this year's program possible.