Sponsors
Special thanks to the following official Silicon Flatirons Supporters for their sponsorship of the 2020 program.
---
Recap
We were grateful we were able to move forward with the Startup Summer program this year, despite the challenges of the COVID-19 pandemic and resulting shift to virtual events. The Silicon Flatirons Startup Summer leadership team included Student Programs Director Sara Schnittgrund, Senior Events Manager Vanessa Copple, University of Colorado Law School Associate Professor and Silicon Flatirons Entrepreneurship Initiative Director Brad Bernthal, and myself, Sarah Keller, as Managing Director. Together we were able to create a personalized, high-value experience for all 37 participants.

The 2020 program kicked off in early June and concluded with the first-ever virtual Pitch Night on August fourth. Seven teams competed for $15,000 in prize money and team Notice took first place for their proposed innovative AI solution. Teams were guided through the startup ideation and creation process by 17 guest speakers, six mentors, as well as 24 additional experts joining as panelists, pitch coaches, and special guests.

I had the privilege of becoming deeply involved with the program and valued the opportunity to get to know the students. The organizing team and I were able to foster quality connections through individual and team Zoom meetings, a game night, weekly response surveys, and an open line of communication.

Anonymous feedback from the student cohort was overwhelmingly positive, with all of our students enjoying and appreciating each of the speakers. Some returning favorites were Paul Berberian and Julie Penner. On top of being excited to hear from Brad Feld, students also said they loved time spent with Brin Enterkin, Kirsten Suddath, and Julien Deneas.

We want to offer a very special thank you to our weekly speakers and mentors, supporters, community members, and of course our generous sponsors; Anchor Point Foundation, The Caruso Foundation, and Zayo Group for making this year's program possible. Also, thank you to our VIP speakers, mentors, and coaches. The community is what makes Startup Summer so special; this year we had 17 guest speakers, 6 mentors, as well as 24 additional special guests joining as panelists, pitch coaches, etc.

— Sarah Keller, Managing Director, Startup Summer 2020
---
Team Awards
First Place
Notice is a SaaS platform that uses artificial intelligence and sentiment analysis to provide content creators with quantitative data-driven insights to improve their audience engagement and reach! With no other third-party applications utilizing comment sections on a full scale and in-depth basis, Notice is the only platform on the market creating actionable insights for content creators in search of boosting their engagement. The Notice executive team consists of five extremely motivated individuals who are deeply dedicated in fields such as technical consulting, social entrepreneurship, data analysis and visualization, and more.
Second Place
SWFT aggregates prices from all the major sneaker and streetwear sites to find the best price. Save hours of researching aftermarket prices by seeing them all together in one place.
The aftermarket of the fashion industry is intimidating and frustrating as it's difficult to tell what a desired piece is really worth. This app is not a market place like StockX but in a similar vein allows you to compare prices by aggregating listings across different aftermarket websites to try and find the best price for the piece that you just have to have. That way you can gauge what a reasonable asking price is in one place and make buying decisions based on that. It's swift and simple (pun intended).
Third Place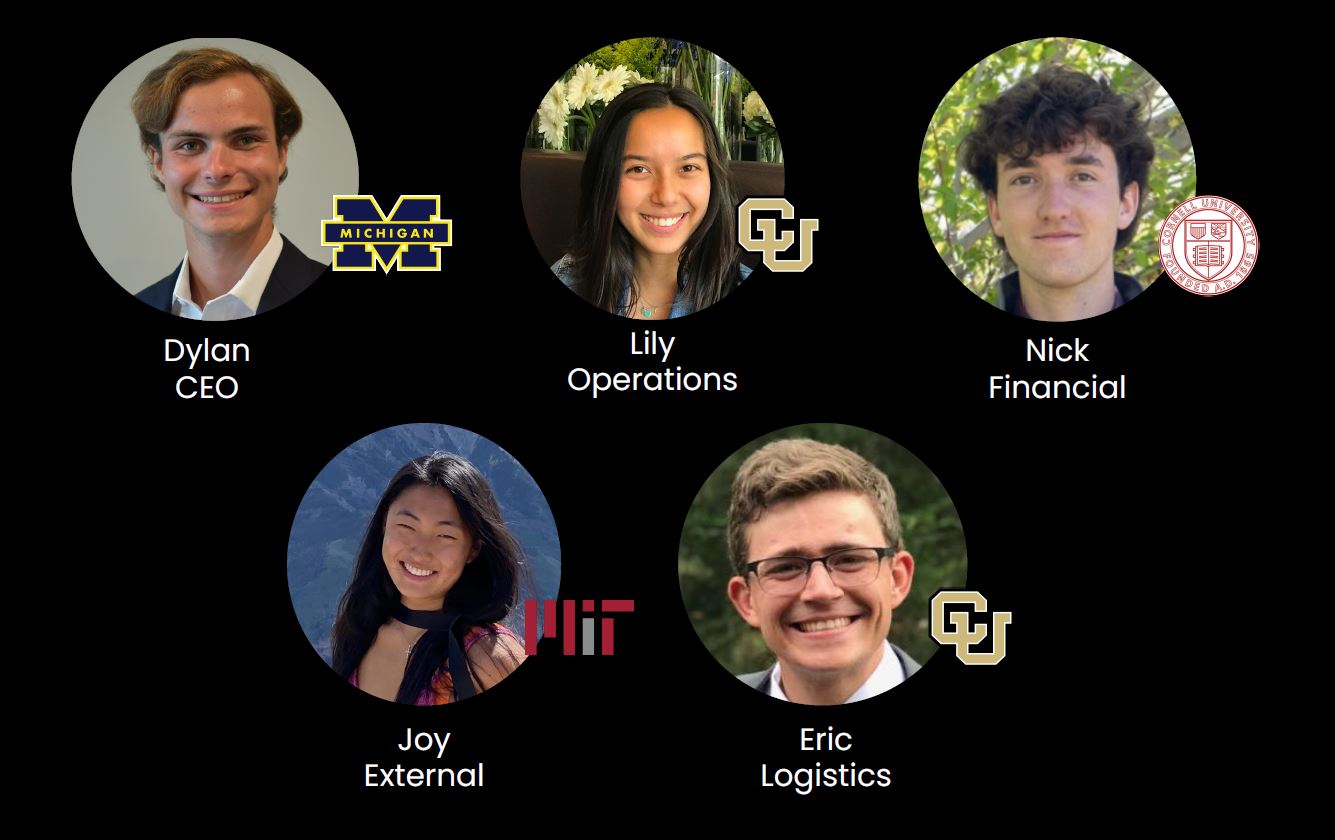 Vigs is a virtual platform that makes it easy for comedians to put on a show, have control over their online performances, and offers interactive features that create a unique experience for both the comedian and the audience. Vigs provides comedians access to the revenue from the performances that are no longer able to happen due to COVID-19. On top of that, it allows comedians to tap into new markets they previously would have a much more difficult time accessing. Vigs makes comedy and connection more accessible to everyone.
Fourth Place: Buff Stuff
Fifth Place: BoxLabs
Sixth Place: Gaiyo
Seventh Place: Whizard
Audience Choice Award: Notice
---
Pitch Night Video
---
Student Testimonials
"I am so fortunate for my new connections to entrepreneurial students across the country. I do not know of another opportunity where I could form a lasting bond with other passionate students over 1000 miles away!"

— Michael Marcoux, Notice
"The opportunity to hear from influential figures in the Front Range startup community was unbeatable. Hearing them speak, I really came to see why Boulder is such a special place for entrepreneurship."

— Andy Bredar, BoxLabs
"The connections I made with people, all while virtual, have been powerful to me. I have learned a lot about so many people interested in entrepreneurship like myself and hope to continue my journey in starting companies. This is just the beginning for me of what I hope to be a very rewarding experience as an entrepreneur and founder."

— Kaushik Kannan, Whizard
"The program provides insight from all walks of entrepreneurship, allowing students to really get a feel for what a startup entails. It's a great way to connect with others starting out and experienced professionals."

— Hannah Newton, BuffStuff
---