Dear Friends and Supporters,
Silicon Flatirons continues to support a range of entrepreneurship activity. Just consider what we have done over the past month or so: Crash Courses on GDPR compliance and how startups can sell products to large enterprises; student attorneys helping area startups through the Entrepreneurial Law Clinic; a candid interview by Krista Marks with David Brown and David Cohen of Techstars (recording here); an intellectual feast in the entrepreneurship conference and academic workshop examining the concept of "#GiveFirst" (recording here); and tonight's kickoff for our New Venture Challenge Information Technology (IT) track.
Supporting entrepreneurs in our community is a central part of our mission. The person who leads this initiative is Brad Bernthal, our Entrepreneurship Initiative Director. After building up our leadership in this area, we formally established this initiative with Brad at the helm in 2008. It is hard to overstate Brad's impact on campus and in the community over the last decade. In addition to events that convene entrepreneurs, investors, mentors, students, and academics to learn from one another, as well as Brad's extraordinary commitment to mentoring, his scholarship merits notice and praise.
After seeing it firsthand, Brad was intrigued by the well-regarded entrepreneurial ecosystem in Boulder. How does it work? Why do people get involved? Why do people contribute without knowing what they might get in return? Brad's scholarship has focused on this important aspect of our economy. Brad is currently studying finance instruments used in startup investment and has two forthcoming articles on this topic. Just prior to this, his published research focused on generalized exchange within investment accelerators, the first legal scholarship about how accelerators work.
In addition to leading the Entrepreneurial Law Clinic that aids the startup community, Brad co-teaches a venture capital course at Colorado Law, along with Jason Mendelson of Foundry Group. Brad and Jason are now in their tenth year of teaching the VC course, which attracts a cross-campus mix of JD, MBA, and engineering graduate students. The course is so valued that students established an endowed scholarship fund in Brad's name and created a separate campus entrepreneurship gift in Jason's honor.
Brad is one of the leaders of the CU Boulder campus-wide entrepreneurship and innovation effort. He continually strives to connect the university and surrounding startup community. He collaborated with others on campus to launch and drive the New Venture Challenge for nine years. They successfully handed over the reins to campus leadership last year, and Brad continues to support the effort through the IT track, which Silicon Flatirons hosts.
And when he's not doing all of the above, he is, well, giving first. He averages close to 400 1-on-1 coffee meetings each year with those in their entrepreneurial journeys. He also serves as a Techstars mentor and is on the Colorado Venture Capital Authority Board, which oversees the State of Colorado's venture capital fund.
Brad embodies the spirit of collaboration: giving to and supporting others. It's a privilege to have him as a core member of the Silicon Flatirons team.
Cheers,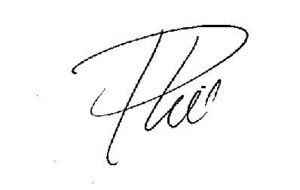 Phil Weiser
Silicon Flatirons Founder and Executive Director